Enseur Insight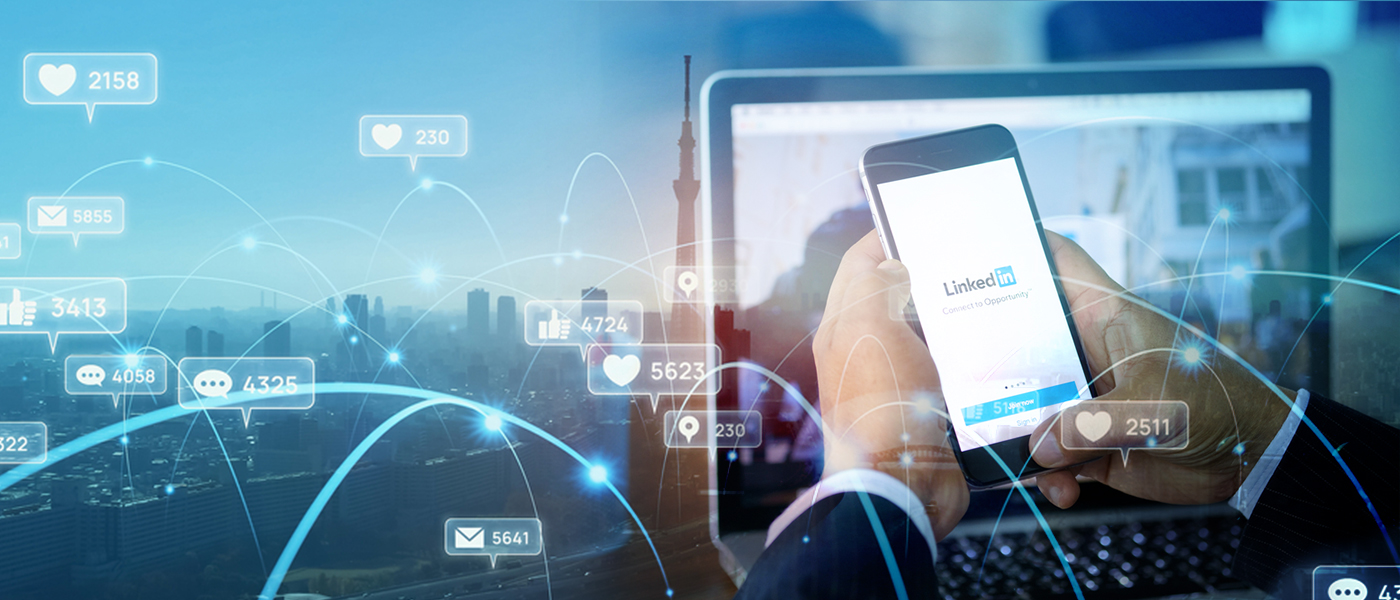 5 Easy Ways To Optimize Your LinkedIn Company Page
LinkedIn has over 750 million professionals from across the world. In both B2B and B2C digital marketing, LinkedIn can be a great tool for brand growth and lead generation. This is the medium that is most connected with a company's business objectives, from reaching out to prospects to giving a thought leadership platform.
However, without a compelling, well-thought-out profile, LinkedIn's potential is diminished. It would be a mistake not to make use of your company's access to this pool of opportunity. A well-optimized LinkedIn Company Page provides a significant potential to promote your company as an industry thought leader, as well as other significant benefits, such as...
LinkedIn exposure to a product or brand can raise purchase intent by 33%. Decision-makers are loitering on LinkedIn, and this is your opportunity to meet with them.
Consider LinkedIn to be a space where the press can reach you or the general public may learn more of what is new and noteworthy with the firm.
Every minute, three individuals get employed through LinkedIn. If you want to see and be seen by today's best talent, this is the place to be.
Creating a LinkedIn company page is one of the best ways to get good SEO. An official presence will help your website pop up in searches.
Here are 5 easy ways to optimize your LinkedIn Company Page.
1. Use all the tools
This may appear simple, but make sure you've finished making your profile and covered all relevant areas, including a company brand logo and a cover image. The ideal measurements for your profile photo, ideally your logo, are 300 × 300 pixels in PNG format, with a maximum file size of 8 MB.
Be sure to highlight your firm's keywords in your company description. By using terms and phrases that best describe your business, you ensure that visitors looking for these terms find your account and that you reach the target market.
Know your target audience as well as your LinkedIn approach. Is your primary audience business-to-business, business-to-consumer, or prospective employees? You can have several target audiences, but you must identify who they are in order to structure your website and message appropriately.
On the other hand, make sure you're utilizing all external resources to get consumers to your profile. Include a link to your company website on your profile, newsletter, and other promotional materials, and urge the staff to include a link to your profile on their personal profile. Broadly put, increasing the number of links to your page improves its ranking in searches.
Understand that this page is an extension of your company. You are interacting with current and prospective consumers and workers. To put it another way, it is vital to adhere to your advertising framework and graphic profile.
2. Use your employee's pages for reach
Ask your staff to follow your page. Encourage them to use an appropriate image (logo or another image that relates to your brand) in their own banner. When a site visitor clicks on "people" to see your staff, it will provide a wonderful first impression and send a powerful signal of teamwork and expertise if several of your employees represent your brand image on their own LinkedIn profiles.
Furthermore, you may leverage the power of your staff to expand your reach. LinkedIn provides a feature that notifies your workers when you upload content to your page, encouraging them to like/share it. It is a fantastic tool that simply requires one click.
Ensure that your branding is coordinated and uniform across all employee profiles. A brief set of instructions for how to refer to and define the company, as well as how to specify individual positions/responsibilities, is a good idea. Set aside time and money to take standard headshots for everyone's profile for increased reach.
3. Post regularly
According to LinkedIn, firms who publish weekly get a 2x increase in interaction, so keep your profile updated with new information on a regular basis. Posting material that is useful to your followers and target audiences is the key to curating your feed. Post frequently to keep your audience informed and interested. LinkedIn is an excellent platform for corporate news, industry-specific content, analytics, and owned media.
Incorporate graphics, hyperlinks, and hashtags to further optimize each post. According to LinkedIn, photographs generate 98 per cent more comments, while articles with links generate 45 per cent more interaction. The more you can distinguish your post from the rest of the feed and promote engagement, the more likely you are to establish a successful profile with a big following.
4. Check page analytics
Page analytics is a terrific tool for tracking performance that is embedded directly into your LinkedIn profile. This tab displays your followers' demography and make-up so you can properly understand your following. Company page statistics can provide insight into the kind of content that your audience prefers, summing the reach and interaction of each post. You may enhance your entire LinkedIn strategy by monitoring the findings and tailoring your material to match what is working.
LinkedIn, like many social media sites, is continually modifying and tweaking its algorithm to provide users with more interesting material. Ensure you're up to speed on the newest algorithm change so you don't miss out on a quick boost.
5. Grow your audience
There are several ways to attract an audience to your LinkedIn page, including organic growth, sponsored boosting, and adverts.
Invite your community: You can invite any first-degree Profile connections you have to follow your company page.
Sponsor your posts: Once you've determined what works, try sponsoring posts that you believe will be effective and engage with your target audiences. Sponsored content, for a relatively minimal cost, enables you to target your content to certain individuals, increasing your follower base and overall page interaction.
The above tips will make your profile stand out and help you connect with key stakeholders. Check out Enseur to get help with creating a good content marketing strategy.